July 28, 2017
Queensland to build one of the world's longest electric vehicle highways
Publisher: TheGuardian.com
Author: Joshua Roberston
Queensland to build one of the world's longest electric vehicle highways
The route, which will span 2,000km from Cairns to Coolangatta and west to Toowoomba, within six months will offer drivers 18 free recharging stations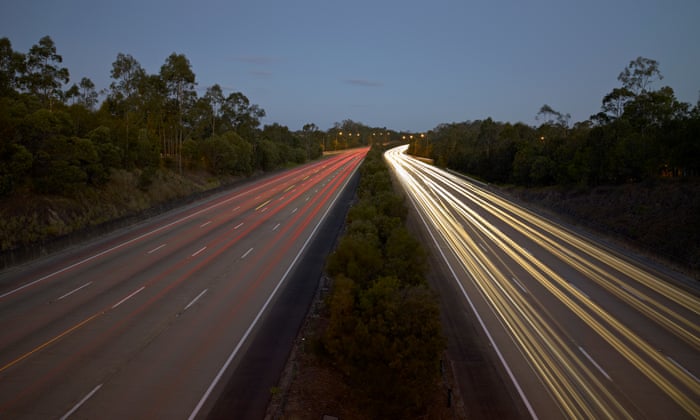 Traffic on the highway between Brisbane and Surfers Paradise. Queensland motorists will be able to drive electric vehicles from Toowoomba to Cairns taking advantage of free charging stations along the way. Photograph: Southern Stock/Getty Images.

Queensland will have a 2,000km network of electric vehicle charging stations that make up one of the world's longest electric vehicle highways within six months.
The state government announced on Thursday it would build an 18-station network stretching along Queensland's east coast from Cairns to Coolangatta and west to Toowoomba.
Click here to read the full article.
View the
Previous
News Release:
July 26th, 2017, Britain to Ban New Diesel and Gas Cars by 2040
View the
Next
News Release:
August 5th, 2017, Child miners aged four living a hell on Earth so you can drive an electric car