eCobalt Solutions Inc.
eCobalt is an advanced-stage TSX-listed mining company traded under the symbol ECS. eCobalt is committed to providing clean cobalt products essential for the rapidly growing rechargeable battery and renewable energy sectors, made safely, responsibly and transparently in the United States.

eCobalt's Idaho Cobalt Project ("ICP"), located in East Central Idaho within the Idaho Cobalt Belt, is the only near-term, environmentally permitted primary cobalt project in the United States. It is 100% owned by the Company's wholly owned subsidiary, Formation Capital Corporation, U.S.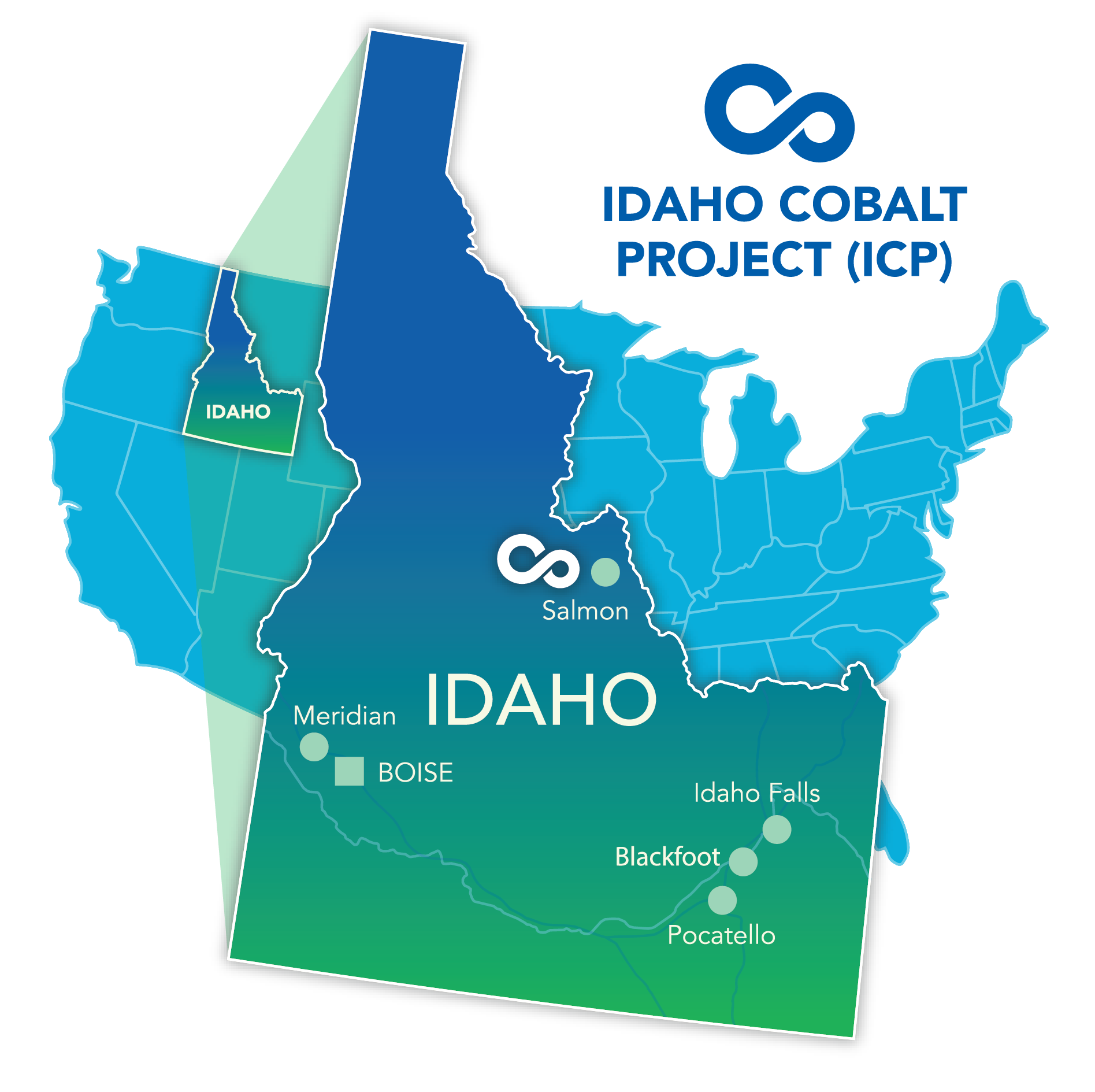 Project Highlights
Advanced-stage project
Fully permitted mine & mill
High-grade clean cobalt
Safe, mining-friendly jurisdiction
Near-term production